What inspires Hans Ulrich Obrist and seven other cultural tastemakers
The heads of the Serpentine, Secret Cinema, Glasgow International, the Young Vic and others on how they find fresh talent and new ideas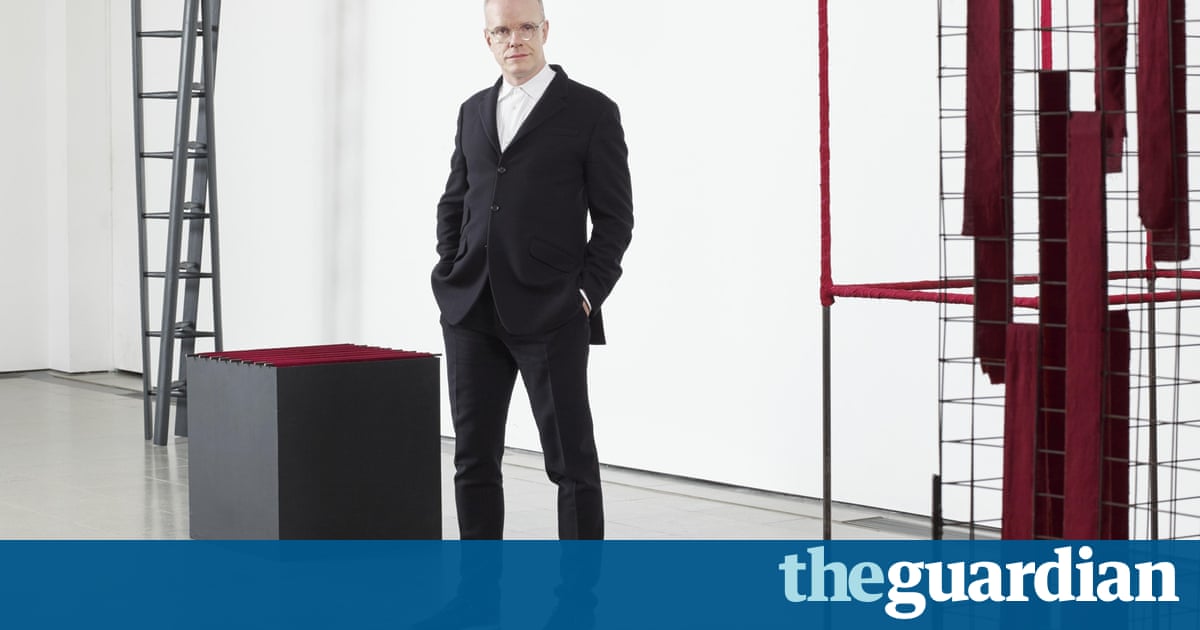 Hans Ulrich Obrist: I cant live without Instagram
Swiss-born curator, writer and art historian and artistic director at the Serpentine Galleries. Since 2009, Obrist has held a top 10 spot in ArtReview magazines annual list of the art worlds 100 most powerful people.
I believe a lot in rituals. I get up very early every morning, around five or six oclock, and I always start the day by reading 15 minutes of Edouard Glissant, a poet, writer and philosopher. I have every book he ever wrote at home and Ill just pick one and read.
For me, Glissants work is like a daily toolbox. He comes from Martinique, which is one of a string of islands [making up the Lesser Antilles in the Caribbean Sea]. A cultural exchange takes place between these islands and yet they preserve their own identities. So Glissants work explores how we can engage with globalisation without falling into the trap of homogenisation. His books are an inspiration, particularly in this current climate of a lack of tolerance. Im always considering how we could develop exhibitions that embrace mondiality, which dont lead to separation but to dialogue, which build bridges.
After Glissant, I go running, often in the park, because I love London parks. In this city, you can discover new things every day, even after living here for many years. Then its breakfast and the office. I read about 30-40 magazines every month: all the art publications through to London Review of Books, the New Yorker, the Economist, Scientific American. In my bag currently I have about 150 articles from the last two weeks; I cut them out and share them with friends. They often trigger something. For example, many years ago I read about a group of 60s architects who had questioned the masterplan, and about Yona Friedman, and this year he has actually built one of our summer houses at the Serpentine.
With social media, there are the ones I use for information and the ones I broadcast on. Twitter is both. With Facebook, I never really use it actively, just to broadcast my interviews with artists on Facebook Live, or sometimes theyre on Periscope. Over the last six months, Ive also increasingly been using Snapchat. I follow some people I find inspiring, but I also broadcast films, little performances by artists, short sparks, short poems.
I cant live without Instagram. I look at it a lot, about half an hour to an hour a day and then post. My handwriting project on Instagram is a protest against the disappearance of handwriting I post a handwritten note there every day. But I also find Instagram very inspiring. The diverse ways people use it is exciting whether its the artist Wolfgang Tillmans using it for activism with his anti-Brexit posters, or Jennifer Higgie [co-editor of Frieze magazine] who posts about a different extraordinary female artist every day, with a little text of biography so its really a protest against forgetting.
My absolute favourite account though is from Alice Rawsthorn, the design critic of the international New York Times. She structures her posts by week, so each week theres a new theme Design and Light or Design Families and each day theres a new post related to the theme, so for example, there was a stunning lighthouse from 1750 for Design and Light. In a way, she came up with the rules of the game, to actually structure it by weeks, because most people have it as a daily thing. Im completely obsessed by her Instagram its a fascinating vision of design that makes us look at the world differently.
I always have my best ideas in Sils Maria, a village in the Swiss mountains. Im from Switzerland and spent a lot of time there as a child. Now I go about once or twice a year. Theres something very magical about the place, the light its almost at 2,000 metres altitude its glacial, it has big mountains. Most of my exhibition and book ideas Ive had there.
My favourite cultural venue is actually an imaginary construct its the unrealised Fun Palace by the theatre director Joan Littlewood and the architect Cedric Price, who in the 60s came up with this idea of a cultural centre bringing together all artistic disciplines, removing all silos. As a thought experiment, Im inspired by it every day. Unfortunately the Fun Palace was never built, but you can get a sense of Cedric Prices work by going to his amazing aviary created with Lord Snowdon at London Zoo. Its my favourite building in London.
Favourite TV I mostly watch on demand, a lot of Netflix. Recently its been The Simpsons. I also like this exercise of looking at all the films that a director has done like Tarantino going into breadth and depth at the same time.
My litmus test for new ideas I always ask myself: Is it urgent? I use that word often. IC
Read more: https://www.theguardian.com/culture/2016/aug/28/hans-ulrich-obrist-tastemakers-maria-balshaw-fabien-riggall-inspirations